WE CAN'T EXPRESS HOW GRATEFUL WE ARE TO OUR SPONSORS GIANT TIGER
AND SRB TECHNOLOGIES. 
  Festival Hall operates solely on program revenue and three municipal grants.  Thank you to the Patrons and volunteers for keeping the theatre open!   Thanks to whomever nominated Festival Hall from the business community - Festival Hall does indeed create economic development and tourism in our area by bringing people out to local restaurants, hotels and other businesses.
MANY OPPORTUNITIES TO SHOW YOUR SUPPORT
FOR THE ARTS IN RENFREW COUNTY!
- Patron of the Arts Wall of Fame Program
- Red Seat Campaign
- In Kind Sponsorship ie hotels, restaurants, printing, etc
- Optional monetary donations at box office point of sale and for online purchases (every cent counts)
-Buy tickets and come see what it's all about (: 
A PATRON OF THE ARTS - WALL OF FAME PROGRAM 
The Wall of Fame has been launched.  Walk of Fame stars can be purchased for $1000, $500 or $250.  The two larger sizes can feature a logo.  Receipts will be issued.  This is an amazing opportunity to keep this theatre alive.  A great advertising opportunity for corporate sponsors, a loving tribute in memoriam for an arts supporter, or a personal testament to your support for the theatre.  Please contact Rick Wharton at 613 735 2182
SRB Technologies
Dr. Kevin Mahoney
Integrated Health
Diane Wallace and Rod Loftus
Dr. M. O'Grady
Irving Big Stop
Precision Carpentry
SPEEDPRO Signs
East Side Mario's
Plummer Marine
Best Western Inn and Conference Centre
Kiwanis Club of Pembroke
Town of Petawawa - City of Pembroke - Two. of Laurentian Valley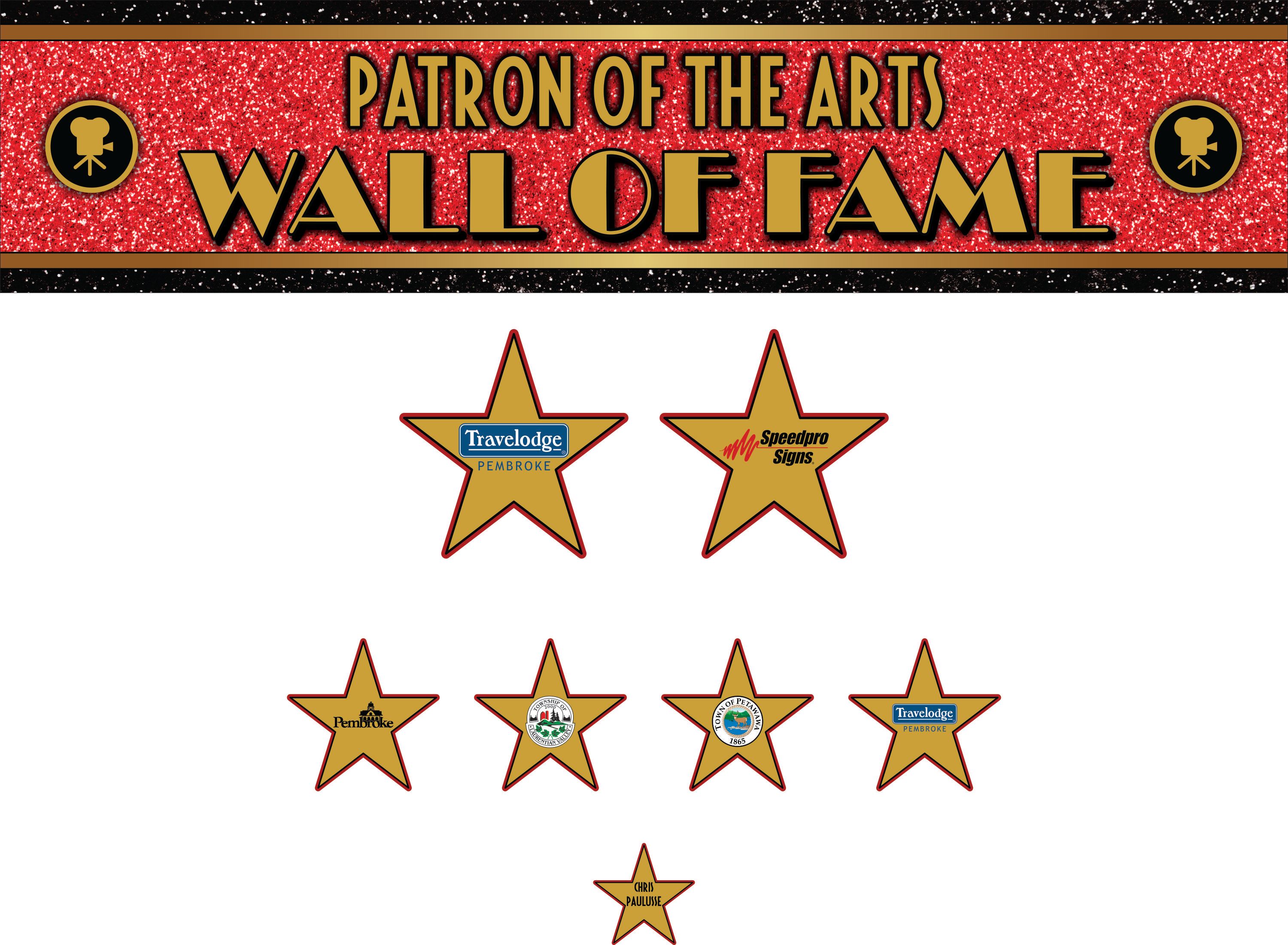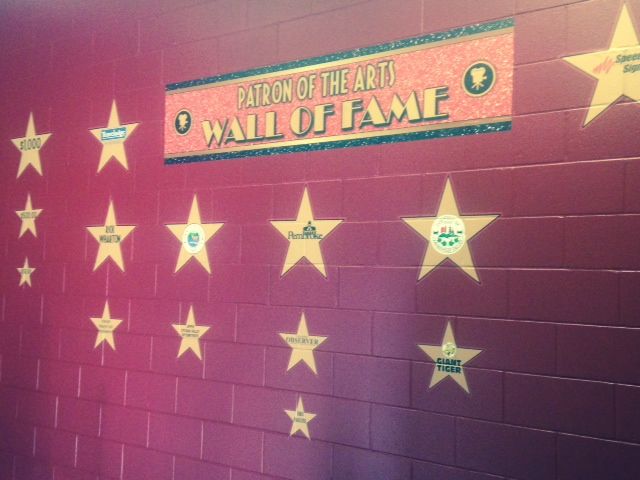 HUGE SHOUT OUT AND ROUSING ROUND OF APPLAUSE TO THESE SPONSORS WHO IMMEDIATELY, WITHOUT HESITATION, STEPPED FORWARD AND OFFERED THEIR SUPPORT to our Children's Productions
Matthew Bradley - Huckabone, et all Law Offices
Kathy Godin - Smitty's Home Hardware
Eric Zadow - Malcolm, Deavitt & Binhammer Funeral Home
Pastor David and Mrs. Elaine Metzger
John Birch - Canadian Tire, Pembroke
Grace and Hayden McLaughlin
Debbie Black Knechtel