TIFF FILM SERIES
DO YOU KNOW WE HAVE THE EXCLUSIVE RIGHTS TO THE TORONTO INTERNATIONAL FILM FESTIVAL MOVIES FOR PEMBROKE AND PETAWAWA AREA?
Our next movie night is February 12 at 7 p.m. - JUDY  - starring Rene Zellweger
$15.00 includes hst and free popcorn
Tickets available at box office 
OUR MOVIE DAYS AND NIGHTS KICK OFF WITH A DOUBLE FEATURE SEPTEMBER 15, 2019
TWO MOVIES FOR THE PRICE OF ONE $15.00 AT THE DOOR INCLUDES FREE POPCORN
1 P.M. IF BEALE STREET COULD TALK
3 P.M. WILD ROSE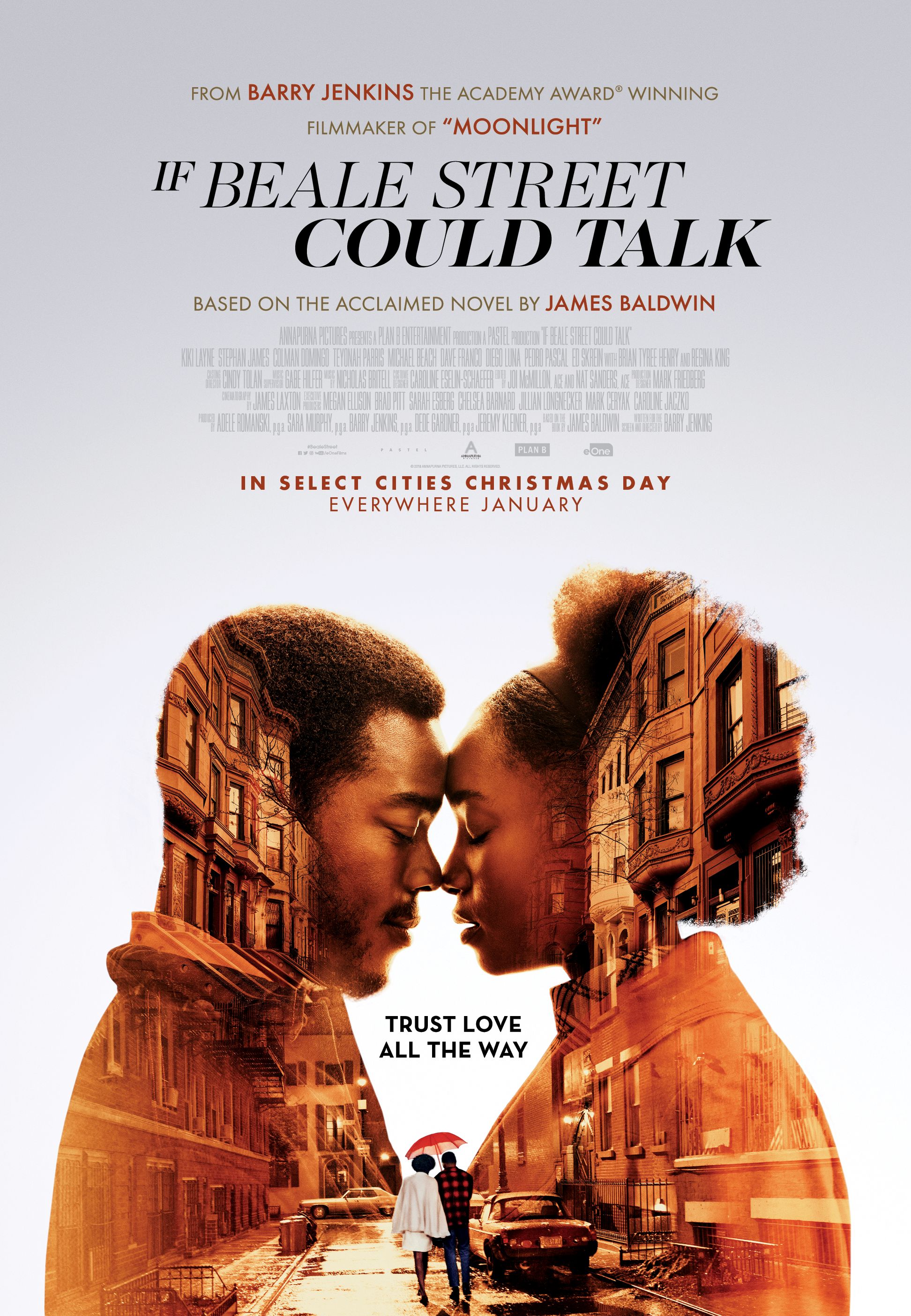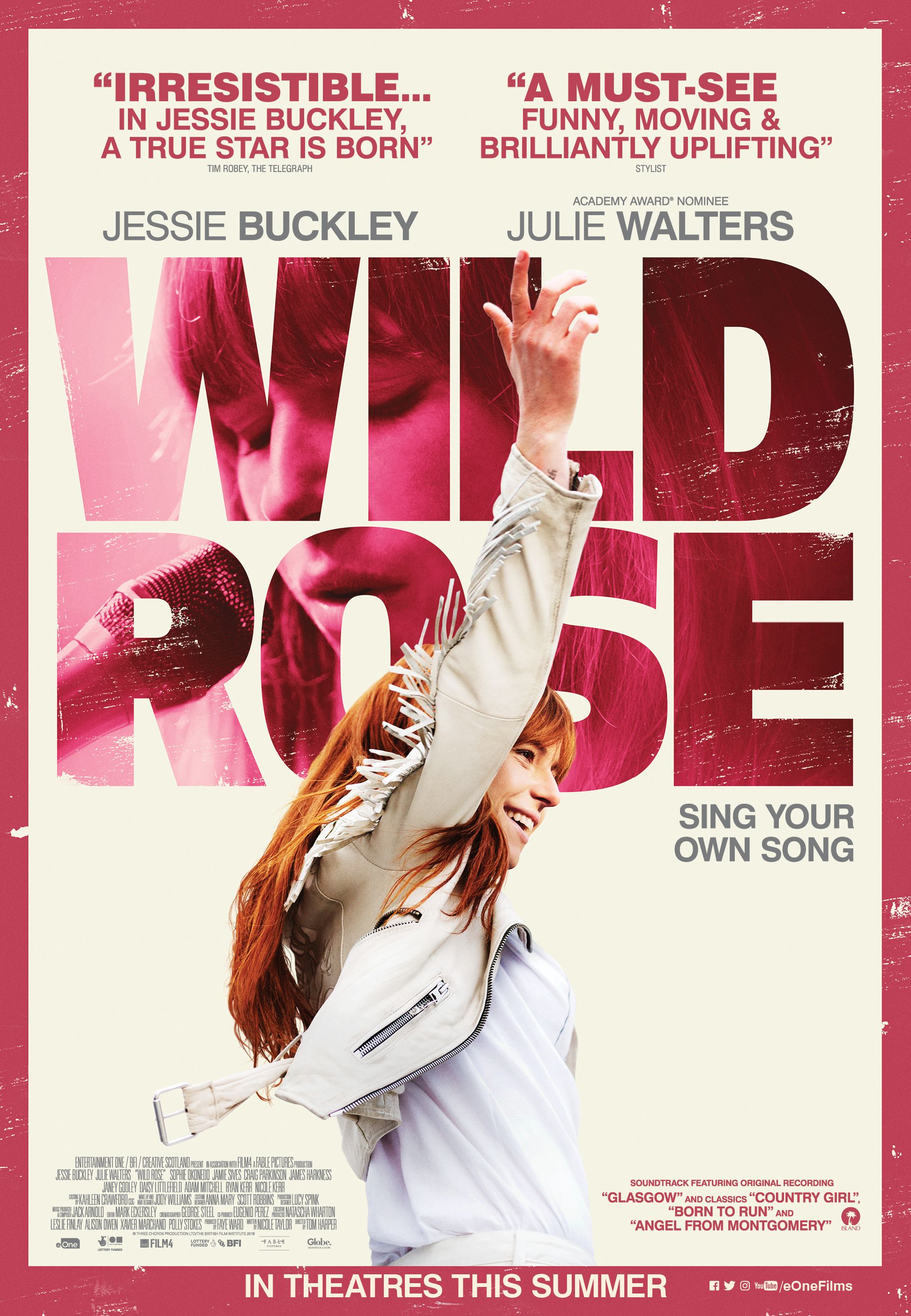 SEPTEMBER 17 7:00 P.M.
AMAZING GORDON LIGHTFOOT DOCUMENTARY
$!5.00 at the door includes free popcorn!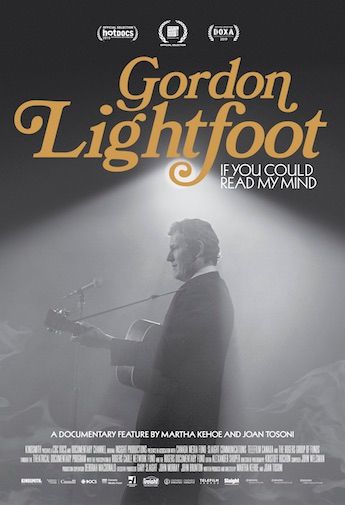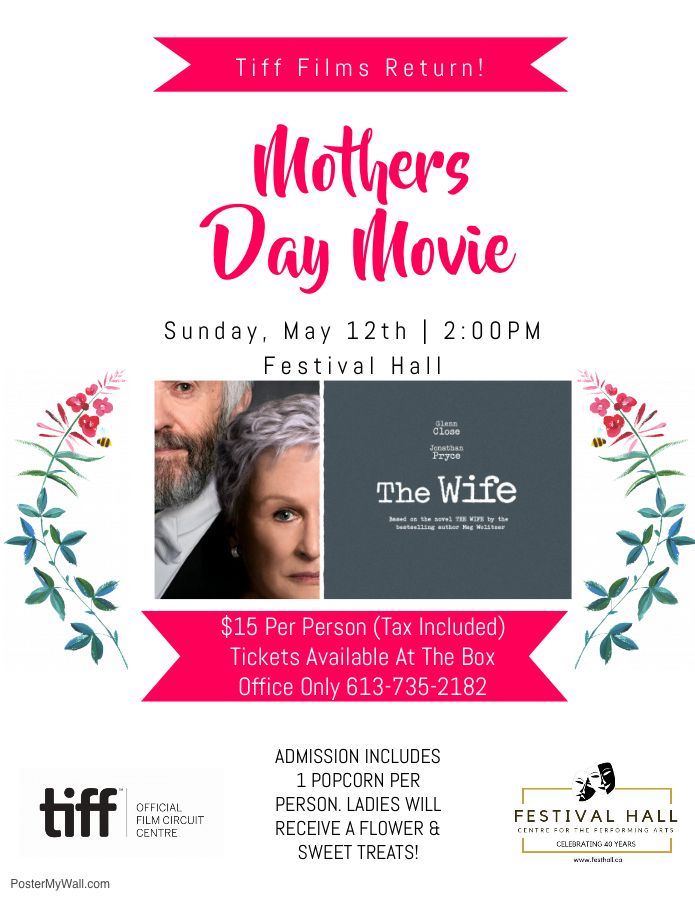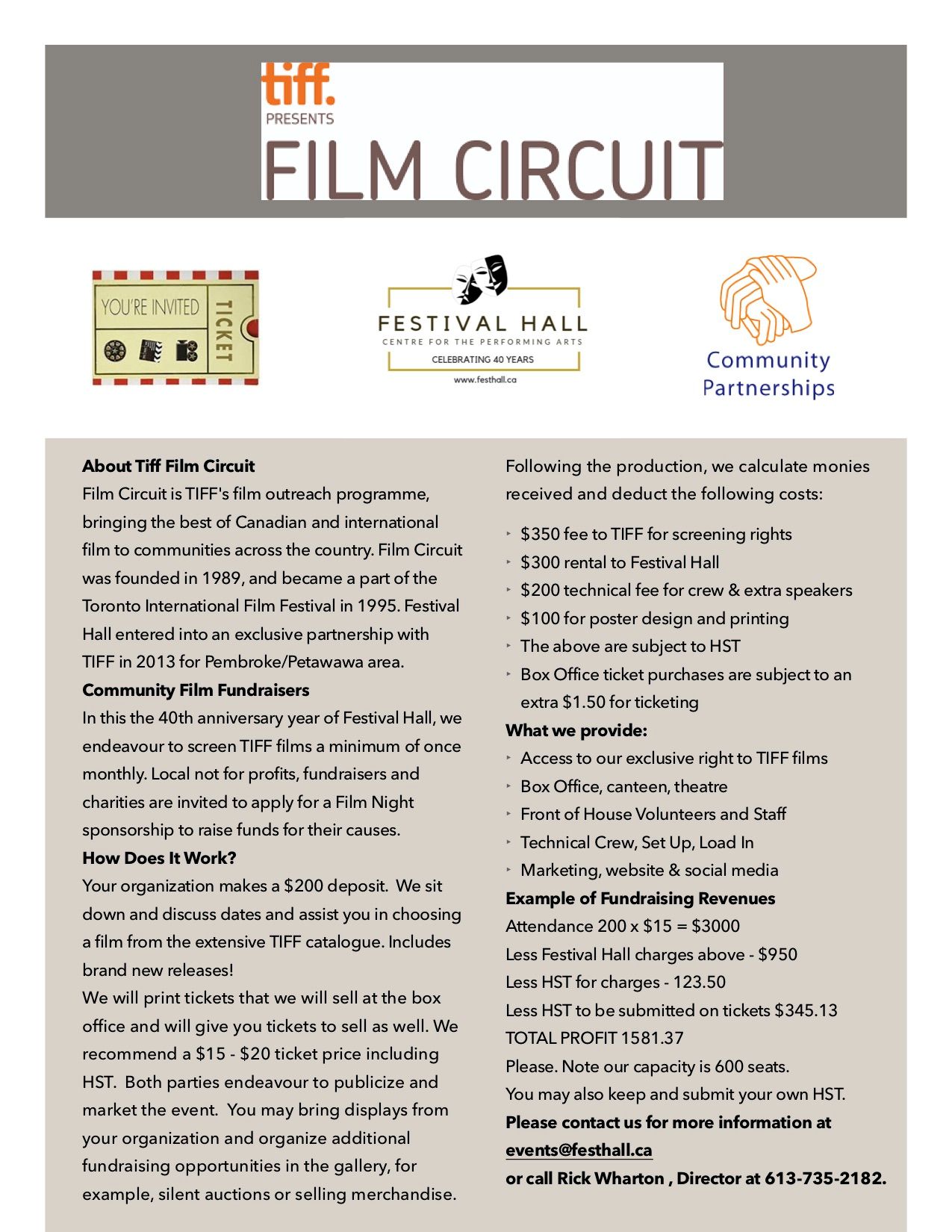 Past Film Events: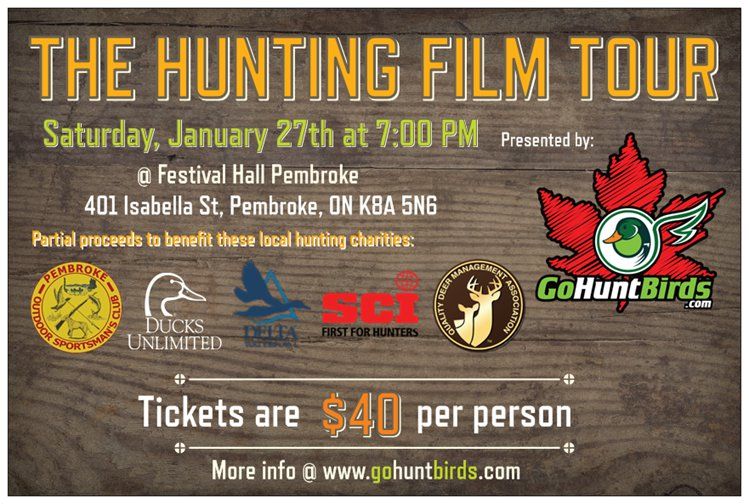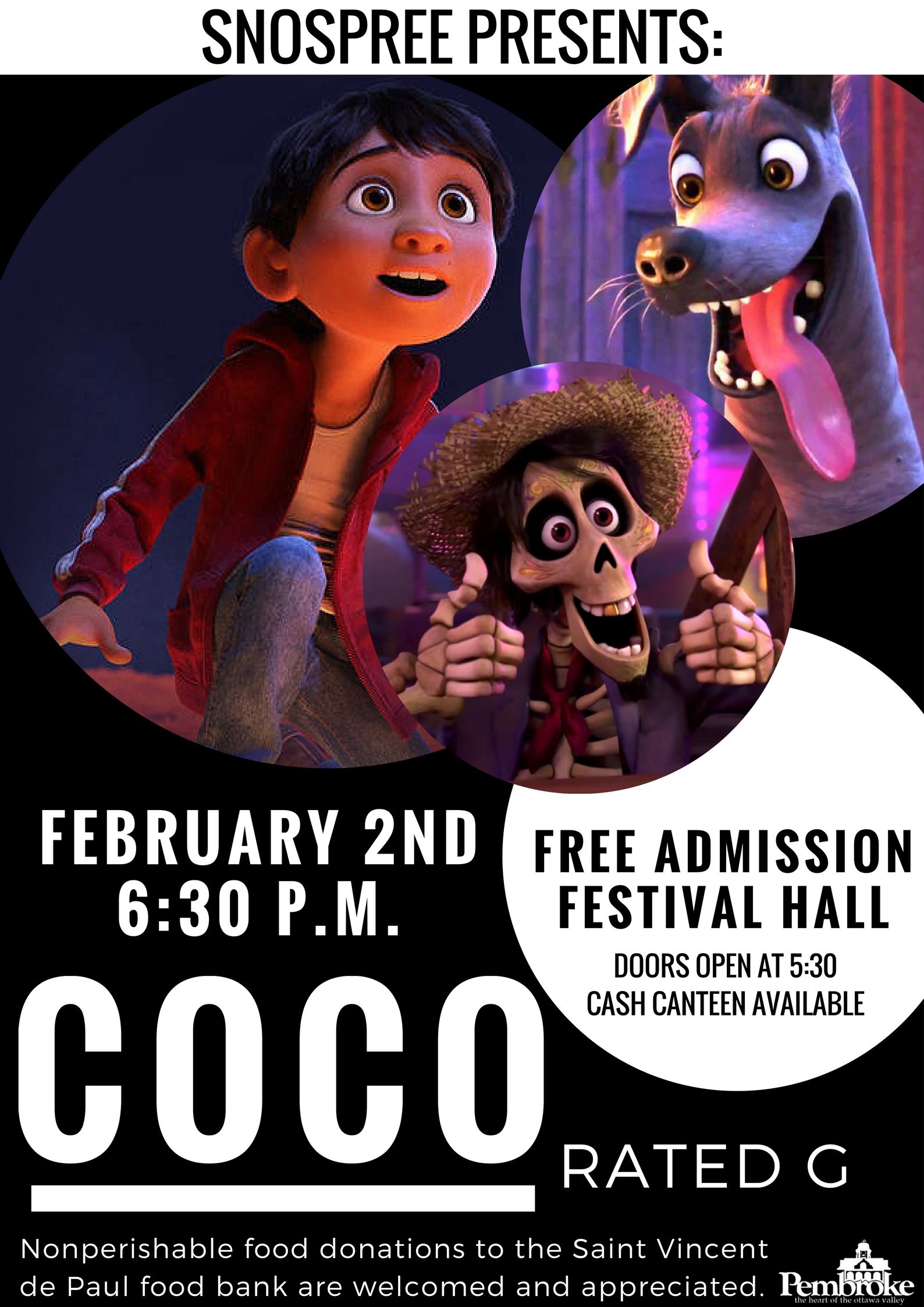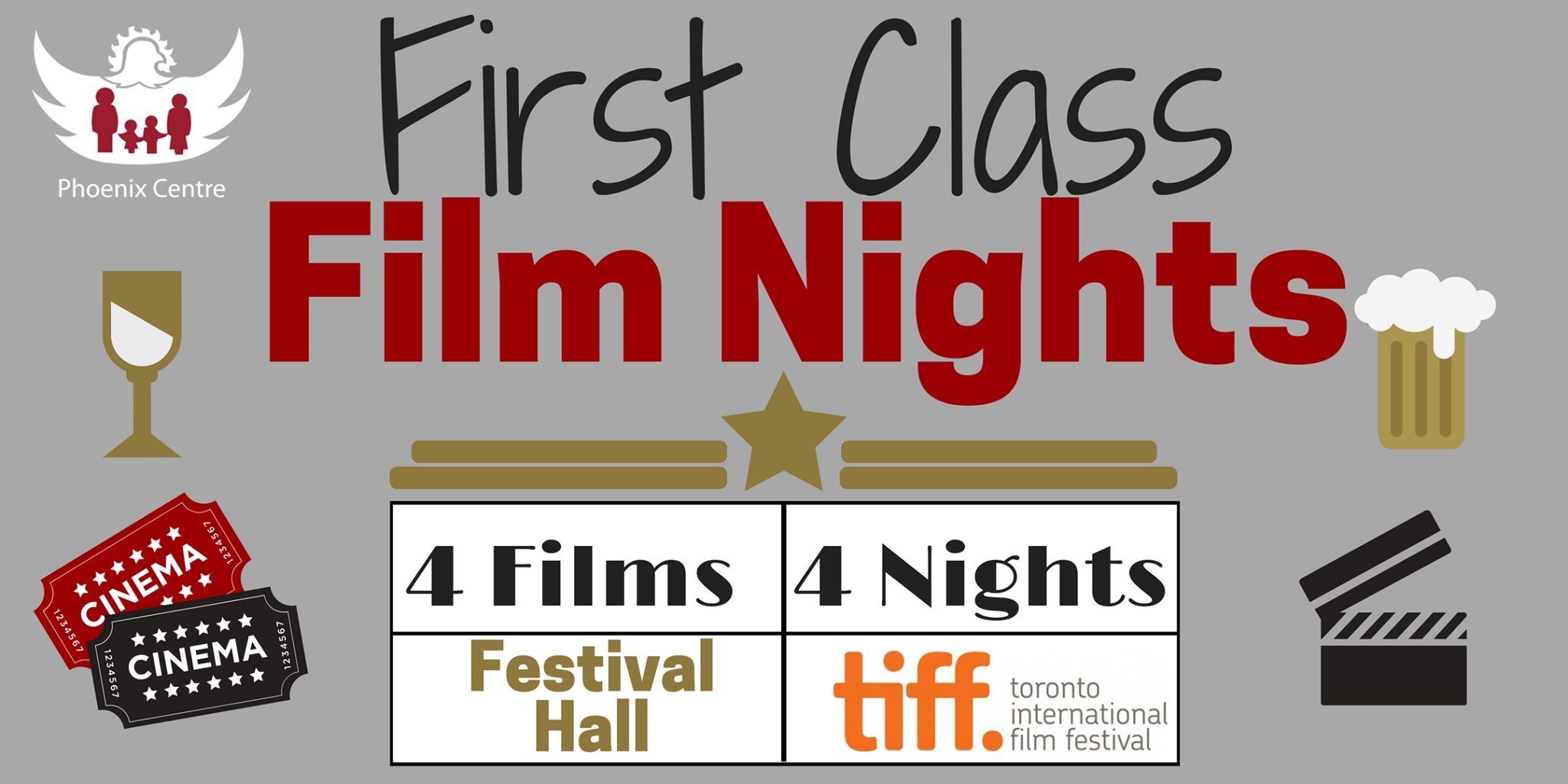 Click on Calendar for full details
Archives:
3rd Annual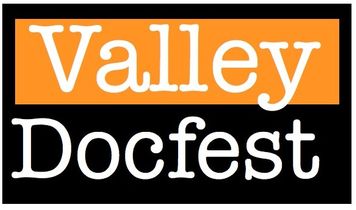 Sponsored By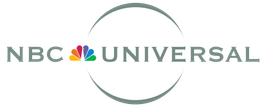 TICKETS $10 PLUS HST PER FILM (AT THE DOOR)
FILM PASSES $60 PLUS HST FOR ALL FILMS 
STUDENTS ARE HALF PRICE - Please call the Box Office for group and class discounts
PASSES WILL BE AVAILABLE FOR PURCHASE SEPTEMBER 19, 2015
ONLINE AT THE BOX OFFICE
DOWNLOAD YOUR FULL BROCHURE HERE:
****************************************************************
OPENING NIGHT WEDNESDAY OCT 21, 2015
BEING CANADIAN
Sponsored by the Daily Observer
Date:  Wednesday, October 21    Time: 6.00pm   Runtime: 60 minutes
When Calgarian Robert Cohen (high school classmate of Mrs. Rick Wharton)  moved to L.A. to pursue his dreams of becoming a comedy writer, he quickly realized that his new friends and colleagues knew nothing but the usual stereotypes about his beloved homeland. After years of frustration, Robert decided to embark on a personal quest, traveling from one end of Canada to the other, to prove being Canadian is more than just maple syrup and Mounties. Imagine "Sherman's March" or "Roger and Me", but wearing a toque.
Watch the Trailer: 
https://www.youtube.com/watch?v=os_OM6I6TaQ
"SPOTLIGHT " ON LOCAL AND GLOBAL FILMMAKER MATT LEMAY
Sponsored by the Pembroke Observer
Date:  Wednesday October 21    Time: 8.00pm     Runtime: 90 minutes
 Matt LeMay is a multiple award-winning filmmaker, communications specialist and veteran of the Canadian non-profit sector. Since 2007, Matt and his team have successfully created over 100 pieces of high production video content for a variety of clients across Canada.  Matt received the 2011 & 2013 Award of Excellence in Filmmaking from the Canada International Film Festival (Vancouver) for his films Great River and Native Young. LeMay wrote, produced and directed both films that are currently being distributed by First Nations Films and McIntyre Media. Native Young was an official selection at the 2013 National Association for Multiculturalism Film Festival in Oakland CA. The films explore a variety of social issues impacting First Nations communities across Canada. LeMay Media also received the 2013 Social Media Marketing Award from the Economic Developers Council of Ontario.
Matt is a dynamic public speaker and effective leader who has assisted numerous organizations, municipalities and businesses with developing effective communication strategies and recently joined the Human Ingenuity Research Group at Western University. Matt is currently working with Algonquin College in the Ottawa Valley leading the Local Labour Market Planning process for both Renfrew and Lanark Counties. Matt is passionate about filmmaking and currently lives in Pembroke with his wife Jennifer and his daughters Ella and Noa. Many of the short films to be screened are about the Ottawa Valley.
****************************************************************
Thursday Oct 22nd 2015 
NO PLACE TO HIDE: The Rehtaeh Parsons Story 
Sponsored by Algonquin College, Pembroke Waterfront Campus
Date:  Thursday October 22   Time: 1.00pm   Runtime:48 MINUTES
The far-reaching effects of cyberbullying, rape culture and victim blaming - all borne by one girl, Rehtaeh Parsons.  A must see for our youth and families alike.  Students $5.00 and School Staff Free (College and all other area schools Grade 7-12) 
A Great Opportunity for a Powerful Field Trip
Trailer:
http://trinetraproductions.com/noplacetohide/
TRICK OR TREATY 
  Date:  Thursday October 22   Time: 4.00 pm Runtime: 82 minutes
This feature documentary by acclaimed filmmaker Alanis Obomsawin (Kanehsatake: 270 Years of Resistance) profiles Indigenous leaders in their quest for justice as they seek to establish dialogue with the Canadian government. By tracing the history of their ancestors since the signing of Treaty No. 9, these leaders aim to raise awareness about issues vital to First Nations in Canada: respect for and protection of their lands and their natural resources, and the right to hunt and fish so that their societies can prosper. In recent years, an awareness-raising movement has been surfacing in First Nations communities. In this powerful documentary, those who refuse to surrender are given a chance to speak out.This feature documentary by acclaimed filmmaker Alanis Obomsawin (Kanehsatake: 270 Years of Resistance) profiles Indigenous leaders in their quest for justice as they seek to establish dialogue with the Canadian government. By tracing the history of their ancestors since the signing of Treaty No. 9, these leaders aim to raise awareness about issues vital to First Nations in Canada: respect for and protection of their lands and their natural resources, and the right to hunt and fish so that their societies can prosper. In recent years, an awareness-raising movement has been surfacing in First Nations communities. In this powerful documentary, those who refuse to surrender are given a chance to speak out. 
Watch the trailer here:
https://www.nfb.ca/film/trick_or_treaty  
RED ARMY
Sponsored by Algonquin College, Pembroke Waterfront Campus
Date:  Thursday October 22   Time: 7pm    Runtime: 1 hr. 25 minutes
From iconic Oscar and Emmy Award-winning filmmakers, Red Army is a feature documentary about the Soviet Union and the most successful dynasty in sports history: the Red Army hockey team. Told from the perspective of its captain Slava Fetisov, the story portrays his transformation from national hero to political enemy. The film examines how sport mirrors social and cultural movements and parallels the rise and fall of the Red Army team with the Soviet Union. RED ARMY is an inspiring story about a man who stood up to a powerful system and paved the way for change for generations of Russians.
Watch the The official trailer for "RED ARMY", a Sony Classics film, directed by Gabe Polsky and from Executive Producers Werner Herzog and Jerry Weintraub, here:
http://www.cbc.ca/television/posts/documentary-trick-or-treaty-aims-to-tell-the-true-story-of-canadas-past
****************************************************************
Friday October 23, 2015
MARCH OF THE PENGUINS
Sponsored by Tracy Lyle
Date:  Friday, October 23   Time: 1 p.m.   Runtime:1 hr. 26 minutes  
  At the end of each Antarctic summer, the emperor penguins of the South Pole journey to their traditional breeding grounds in a fascinating mating ritual that is captured in this documentary by intrepid filmmaker Luc Jacquet. The journey across frozen tundra proves to be the simplest part of the ritual, as after the egg is hatched, the female must delicately transfer it to the male and make her way back to the distant sea to nourish herself and bring back food to her newborn chick.   
Suitable for all ages.  Children Free with a Paying Adult.
Watch the delightful trailer here.
https://www.youtube.com/watch?v=L7tWNwhSocE    
GLEN CAMPBELL  I'll Be Me
   Date:  Friday, October 23  Time: 4 p.m.    Runtime:1 hr. 56 min.
 In 2011, music legend Glen Campbell set out on an unprecedented tour across America. They thought it would last 5 weeks instead it went for 151 spectacular sold out shows over a triumphant year and a half across America. What made this tour extraordinary was that Glen had recently been diagnosed with Alzheimer's disease. He was told to hang up his guitar and prepare for the inevitable. Instead, Glen and his wife went public with his diagnosis and announced that he and his family would set out on a "Goodbye Tour." The film documents this amazing journey as he and his family attempt to navigate the wildly unpredictable nature of Glen's progressing disease using love, laughter and music as their medicine of choice. Special appearances include Bruce Springsteen, The Edge, Paul McCartney, Blake Shelton, Sheryl Crow, Keith Urban, Brad Paisley, Taylor Swift, Steve Martin, Chad Smith and Bill Clinton among many others.
Watch the trailer here: 
https://www.youtube.com/watch?v=LAtgraWN5-I  
I AM FARLEY
Sponsored by the Wharton Family, Eventure Entertainment
Date:  Friday, October 23    Time: 7.00pm    Runtime: 1 hr. 30 minutes
Chris Farley lived his life full speed and committed to make everyone around him laugh out loud, and I Am Chris Farley will tell his hilarious, touching and wildly entertaining story for the first time ever - from his early days in Madison, Wisconsin, and at Marquette University, through his work at the legendary Second City to his rapid rise to the top of the comedy world on "Saturday Night Live" and in hit films like Tommy Boy and Black Sheep. The film showcases the performer's most memorable characters and skits from television and film, paired with iconic photographs, home movies and family snapshots, to fully round out the story of this comedy legend – a bear of a man who nevertheless had remarkable grace and physicality. Clips from Farley's most memorable performances fill the documentary, from his breathtaking Chippendales audition alongside Patrick Swayze, to his comically ill-fated salesman in Tommy Boy, to his diatribes as Matt Foley, the motivational speaker who "lives in a van down by the river!" Sharing insights into the beloved funnyman are such co-stars and colleagues as Christina Applegate, Tom Arnold, Dan Aykroyd, Bo Derek, Pat Finn, Jon Lovitz, Lorne Michaels, Jay Mohr, Mike Myers, Bob Odenkirk, Bob Saget, Adam Sandler, Will Sasso, Molly Shannon, David Spade, Brian Stack and Fred Wolf, and family members including his brother Kevin, a comedian and actor, and his brothers Tom Jr. and Johnny, with sister Barbara.
Watch the trailer here:
https://www.youtube.com/watch?v=r835keCmzHM
MARLEY
Sponsored by Island Records/Universal Music
Date:   Friday October 23   Time:  9 p.m.  Runtime: 
Bob Marley's universal appeal, impact on music history, and role as a social and political prophet is both unique and unparalleled. MARLEY is the definitive life story of the musician, revolutionary, legend, and the man, from his early days to his rise to international superstardom. Made with the support of the Marley family, the film features rare footage, never before seen performances, previously unreleased music, and revelatory interviews with the people that knew him best. -
http://www.magpictures.com/marley/
****************************************************************
Saturday, October 24, 2015
SEYMOUR
Sponsored by the Kiwanis Club of Pembroke
Date: Saturday, Oct 24    Time: 1.00 p.m.  Runtime: 1 hr. 24 min.
https://www.youtube.com/watch?v=oCOM3wMqoHg
Movie InfoSeymour Bernstein started playing the piano as a little boy, and by the time he turned 15 he was teaching it to others. He enjoyed a long and illustrious career as a performer before he gave it up to devote himself to helping others develop their own gifts. While Ethan Hawke's gentle, meditative study is a warm and lucid portrait of Bernstein and his exceptional life and work, it's also a love letter to the study of music itself, and a film about the patience, concentration, and devotion that are fundamental to the practice of art. Seymour: An Introduction allows us to spend time with a generous human being who has found balance and harmony through his love of music. © Sundance Selects
View the trailer here:
https://www.youtube.com/watch?v=oCOM3wMqoHg
NEW YORK DOLL
 Date: Saturday October 24   Time: 4.00 p.m.   Runtime:  1h 18m
 A recovering alcoholic and converted Mormon, Arthur "Killer" Kane, reunites with his old band, the New York Dolls, after 30 years.  A powerful, moving story.
Watch the trailer here: 
https://www.youtube.com/watch?v=6KkFO1DgLHw
 THE WRECKING CREW
Date: Saturday, Oct 24   Time: 7:00 p.m.   Runtime: 1 hr. 35 minutes
The Wrecking Crew was a group of studio musicians in Los Angeles in the 1960s who played on hits for the Beach Boys, Frank Sinatra, Nancy Sinatra, Sonny and Cher, Jan & Dean, The Monkees, Gary Lewis and the Playboys, Mamas and Papas, Tijuana Brass, Ricky Nelson, Johnny Rivers and were Phil Spector's Wall of Sound. The amount of work that they were involved in was tremendous.  
They were also involved in groups that I like to call the Milli Vanillis of the day. A producer would get the guys in and lay down some instrumental tracks. If it became a hit, they would record an album and put a group together to go on the road. This happened many times with groups like the Marketts, Routers, and T-Bones. The next day they would do the same thing and call it another name. Same musicians, but different group name. 
 The record industry was primarily in New York, London and Detroit in the late '50s and early '60s. Then there was a surge towards the mid-60s that pushed the recording to the West Coast. So these musicians were recording around the clock for a good 8 years. The heyday for this group was in 1967 when the charts turned to the West. 
Watch the trailer:
https://www.youtube.com/watch?v=hhl-3EOYTkc
 ****************************************************************
SUNDAY OCT 25TH 2015
 MINIONS (french presentation - en francais)
PROCEEDS IN SUPPORT OF OUR FRIENDS AND SUPPORTERS OF EXQUINOXE SCHOOL
Sponsored by NBC Universal and Equinox School
Date:  October 25    Time:  11 a.m.  
DROP BOX
Sponsored by Focus on the Family 
PARTIAL PROCEEDS TO FIRST STEP OPTIONS
Date: Sunday, Oct 25th      Time: 1.00pm     Runtime:  2 hours
EVERY HUMAN LIFE IS SACRED AND WORTHY OF LOVE.  ONE COUPLE'S EXTRAORDINARY GIFT
Hundreds of unwanted babies are abandoned on the streets of Seoul, South Korea, every year, forgotten by the surrounding culture.The Drop Box is a documentary about the work of Pastor Lee Jong-rak and his heroic efforts to embrace and protect his community's most vulnerable children. By installing a drop box outside his home, Pastor Lee provides a safe haven to babies who would otherwise be abandoned on the streets to die.It's a heart-wrenching exploration of the physical and emotional toll associated with providing refuge to save those deemed unwanted by society.But it's also a story of hope. And a celebration of the reality that every human life is sacred, has a purpose and is worthy of love
Movie Info
http://dropbox.focusonthefamily.ca
https://www.youtube.com/watch?v=yTQ2VTf5vWc
WOLFPACK
Sponsored by Shawn Behnke - Combetex
Date:  Sunday, Oct 25th    Time: 4.00pm     Runtime: 1 hr. 20 min.
Movie InfoLocked away from society in an apartment on the Lower East Side of Manhattan, the Angulo brothers learn about the outside world through the films that they watch. Nicknamed the Wolfpack, the brothers spend their childhood re-enacting their favorite films using elaborate homemade props and costumes. With no friends and living on welfare, they feed their curiosity, creativity, and imagination with film, which allows them to escape from their feelings of isolation and loneliness. Everything changes when one of the brothers escapes, and the power dynamics in the house are transformed. The Wolfpack must learn how to integrate into society without disbanding the brotherhood. 
Visit their site and watch the trailer of this jaw dropping story:
http://www.magpictures.com/thewolfpack/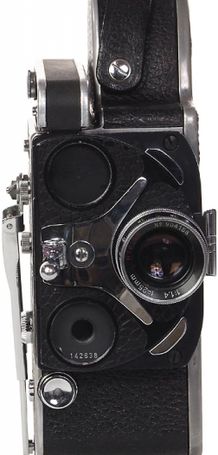 ARCHIVES FROM THE TWO PREVIOUS FILM FESTIVALS:
Valley Docfest 2014 featured ten amazing films (see below for descriptions to find out what you may have missed!)  Joel Goldberg, well known documentary film producer, indicated that the screen, sound and lighting of Festival Hall surpassed many film festivals.  Thanks to all of our volunteers, Shawn and Andrew, and sponsors Renfrew County Law Association, Algonquin College, Those Phantom Knights and Eventure Entertainment and especially NBC UNIVERSAL for making this happen.
Next movies:  Rocky Horror Picture Show October 25, 2014.  We are also planning more TIFF movies, the Big Lebowski, and Oscar Classic Movies in the near future.  We are looking for a sponsor to replace the missing popcorn machine.  Thank you!
2014 VALLEY DOCFEST SCHEDULE SEPT 25TH 7.30PM
OPENING NIGHT
The General Racing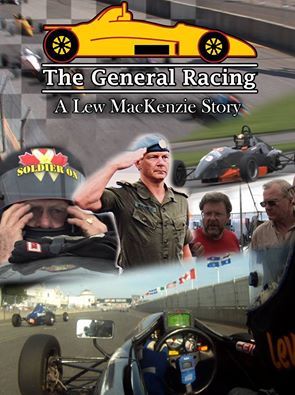 The General Racing is a fast-paced, inspirational, and exciting racing documentary that tells the story of 71-year-old, retired Canadian Forces Major General Lewis MacKenzie and his team through the highs and lows of a Québec F1600 Racing Season.
Special guest speakers General Lewis Mackenzie and Brendon Culliton (Director) 
78 minutes 
www.jointmediagroup.com
FRIDAY SEPT 26TH 7:30PM 
That Dance in Buttonville
After 50 years of marriage Stan and Margaret love life, they love each other, and they still love to dance. When Margaret becomes an Alzheimer's victim Stan takes care of her and then suffers two forms of dementia himself. Through their institutionalization and decline their love never falters. They save their last dance for each other. 
Produced, written and directed by Ben Hoffman, 2013. 
Nominated for Best Editing and Best Sound Track, Red Dirt International Film Festival.   
Guest speaker Ben Hoffman and special guests.
37 Minutes.
SATURDAY SEPT 27TH- 2PM
Burt's Buzz
BURT'S BUZZ takes an intimate look at the world of Burt Shavitz, the face and co-founder of Burt's Bees, exploring his fascinating and unique life. Wise and wry, ornery and opinionated, the reclusive Shavitz is committed to living off the land and keeping true to his humble beginnings despite his celebrity status. The film chronicles Burt's life as a photographer, beekeeper, and brand spokesman, following his complicated relationship with the company, his fans, and the world around him. Exposing the collision between business and personal values, "Burt's Buzz" is a compelling and fascinating portrait of this highly idiosyncratic pioneer, and a revealing study of what it means to be a living icon. 
1 hour and 28 minutes
SATURDAY -SEPT 27TH  7:30PM
Pacing the Cage - the Bruce Cockburn Story
An intimate look at Canadian Music icon and activist Bruce Cockburn; his life, his music, and his spirituality.  Bruce Cockburn Pacing the Cage is a documentary that features Canadian icon/singer/songwriter/activist, Bruce Cockburn reflecting on his life and his career. The documentary follows Bruce as he performs in sold out shows, records his live Slice O' Life CD, and participates in a series of benefit concerts. Documentary cameras also follow Bruce to his home for a candid conversation about his views on everything from religion to parenthood. The documentary will shed new light on Bruce's spirituality, and his thoughts on activism, politics, writing, and his amazing 40 plus years in the music industry. Also featured are never before seen live performances of songs from his 40 year plus catalogue of music.
Special guest speakers  Joel Goldberg (Director/CoProducer) Bernie Finkelstien (Producer /Manager )
65 Minutes
SUNDAY SEPT 28  2:00pm
Flip, Flop, Fly - 40 years of the Downchild Blues Band
The story of Donnie Walsh (Mr Downchild) 40 year journey of  Canada's finest blues band . Downchild's leader and the importance and impact in the creation of the Blues Brothers and the blues scene in Canada.
Features the award winning band in concert with special guests Colin James, James Cotton, and Wayne Jackson. Rare footage of the late Jeff Healy. Narrated by the only and only Dan Aykroyd . Interviews with Dan Aykroyd and Paul Shaffer. Flip, Flop and Fly is a poignant tribute to one of the greatest bands ever produced in Canada.
Special guest speaker:  Joel Goldberg (Director) 
90 Mins
SUNDAY SEPT 28TH  4:30PM 
King for a Day
A 'doc/rock'  'comedymentary'
What happens when you get thousands of Elvis Fans, hundreds of Elvis impersonators and curious onlookers together in a small town for one weekend? You get the parades, the parachute jumps by the flying Elvis' a competition and an awful lot of Elvis worship Why do so many people devote their lives to Elvis Presley?KING FOR DAY, focuses on one man's attempt to win the  Orillia Elvis Impersonators contest. (Actually insiders refer to themselves as Tribute Artists) It also looks at the whole experience as if the man has been sucked into a cult!
Special speaker Tim Progosh,  Actor Comedian and star of the Film
60Mins
MONDAY SEPT 29TH - 7.00PM 
Finding Vivian Maier
Finding Vivian Maier is the critically acclaimed documentary about a mysterious nanny, who secretly took over 100,000 photographs that were hidden in storage lockers and, discovered decades later, is now among the 20th century's greatest photographers. Directed by John Maloof and Charlie Siskel, Maier's strange and riveting life and art are revealed through never before seen photographs, films, and interviews with dozens who thought they knew her. Maier's massive body of work would come to light when in 2007 her work was discovered at a local thrift auction house on Chicago's Northwest Side. From there, it would eventually impact the world over and change the life of the man who championed her work and brought it to the public eye, John Maloof.Currently, Vivian Maier's body of work is being archived and cataloged for the enjoyment of others and for future generations. John Maloof is at the core of this project after reconstructing most of the archive, having been previously dispersed to the various buyers attending that auction. Now, with roughly 90% of her archive reconstructed, Vivian's work is part of a renaissance in interest in the art of Street Photography. 
84 Minutes
TUES SEPTEMBER 30- 7.00pm 
Out of Mind, Out of Sight
Sponsored by the Renfrew County Law Association
LLBO Licenced Event
What happens to people who suffer from mental illnesses and commit violent crimes? Where do they go? How are they treated? Little is known about the facilities—once called asylums for the criminally insane—to which some of these patients are sent. Now known as forensic psychiatric hospitals, these are institutions inside which patients disappear, away from public view for years.
Four-time Emmy winner John Kastner has been granted unprecedented access to one such hospital: the Brockville Mental Health Centre. He filmed inside this facility for 18 months, allowing 46 patients and 75 staff to share their experiences with stunning frankness. The result is two remarkable documentaries. The first, NCR: Not Criminally Responsible, premiered at Hot Docs in the spring of 2013 and follows the story of a violent patient released into the community, much to the alarm of his victim and her family. Kastner's film, Out of Mind, Out of Sight, returns to the Brockville Mental Health Centre to follow treatment processes normally hidden from the public, profiling four patients—two men and two women—as they struggle to gain control over their lives, so they can return to a society that often fears and demonizes them.
Special Guest,  Director John Kastner
WEDNESDAY OCT 1 2:00pm  
Just Eat It
Director: Grant Baldwin
Many documentaries strive to entertain as they educate, yet not all achieve this difficult feat.  Furthermore, it is only the rare piece of film that actually has a tangible effect, successfully prompting a change in the thinking or actions of its audience. Nonfiction filmmaker Grant Baldwin's Just Eat It: A Food Waste Story  (2014) is a fantastic new documentary that has the potential to dramatically alter the way in which people approach food and its waste. This piece offers an eye-opening look at a very serious matter, addressing a problem many may be unaware even exists, and then provides some wholly possible solutions and simple suggestions for improvement.
75 minutes
WEDNESDAY OCT 1   7:00pm 
Muscle Shoals
Documentary about a place filled with magic and music, legend and folklore, where the river is inhabited by a Native American spirit who has lured some of the greatest Rock and Roll and Soul legends of all time, and drawn from them some of the most uplifting, defiant, and important music ever created. In Muscle Shoals, Alabama, music runs through the hills, the river, and the spirit of the people. It is a place where, even before the Civil Rights Movement really took shape. The color of your skin didn't matter inside the studio. Songs you've heard a million times before and think you know by heart—Lynyrd Skynyrd's "Freebird," Aretha Franklin's "I Never Loved a Man (The Way I Love You)," the Rolling Stones' "Wild Horses"—might just fall on your ears in an entirely fresh and new way, thanks to the documentary "Muscle Shoals. First-time filmmaker Greg "Freddy" Camalier explores how a tiny Alabama town on the southern edge of the Tennessee River served as the source of some of the greatest American music of the 1960s and '70s. A documentary that celebrates Rick Hall, the founder of FAME Studios in Muscle Shoals, Alabama, and the signature sound he developed in songs such as "I'll Take You There", "Brown Sugar", and "When a Man Loves a Woman".At two competing recording studios, artists as varied as Percy Sledge and Wilson Pickett, the Rolling Stones and Traffic, Paul Simon and Jimmy Cliff discovered and honed their sounds. And in the process, the classic tunes they produced helped fortify the mythology of the Muscle Shoals Sound.
1hr 51 minutes
We have been accepted as a community partner with TIFF (the Toronto International Film Festival) and look forward to screening movies at Festival Hall!
Some will have special guests - actors, directors, producers.
Thanks to the generous sponsorship of NBC UNIVERSAL, we were able to buy a large screen and we have on order new projection equipment.  
Festival Hall was thrilled to present its first annual documentary film festival from last year.  Everyone enjoyed the doc experience - with screenings of phenomenal movies you won't soon forget.  This year's dockets takes place September 26 for one week.  Our opening night gala features Major General Lewis MacKenzie.
Tickets only $10 per movie, or a Festival Pass for $50
All Students (high school, college, university) half price with ID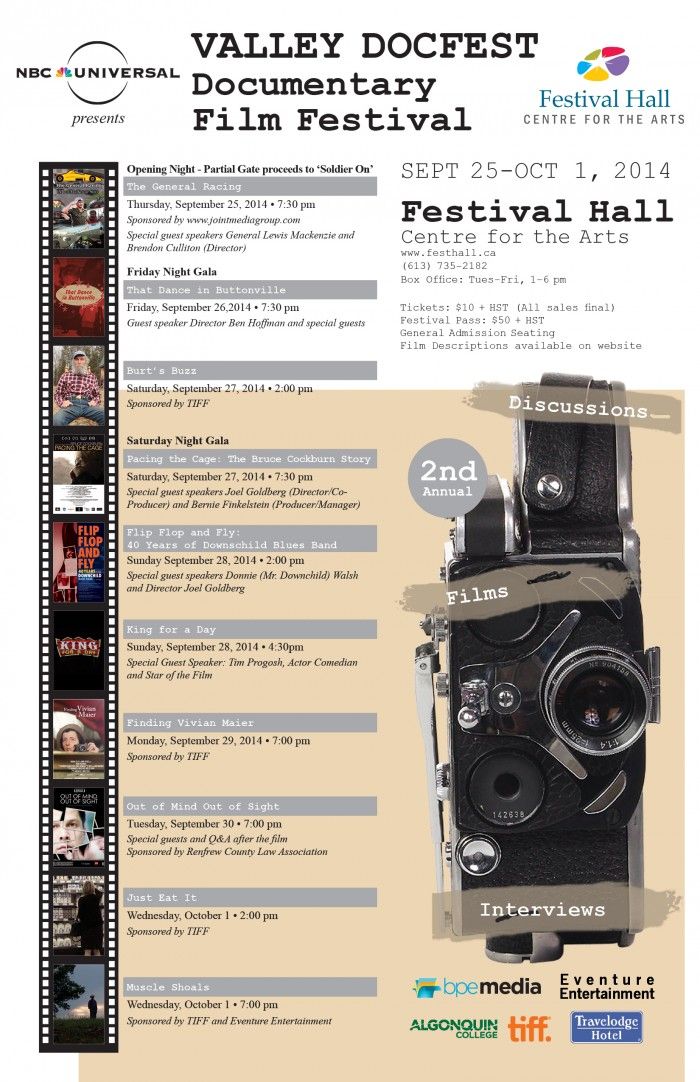 VALLEY DOCFEST    last year's        MOVIE LINEUP
THURSDAY, SEPTEMBER 12  7:00 P.M.
MY FATHER AND THE MAN IN BLACK
OPENING NIGHT FILM - ON THE 10TH ANNIVERSARY OF CASH'S DEATH
Featuring a Special Musical Guest Celebrated musician Jordon Zadorozny!  LLBO Licenced.
The Man in Black was, of course, Johnny Cash.  Saul Holiff was his long-time agent, a dedicated, remote,often cruel man who died of suicide and left his son with a lot of unanswered questions. Jonathan Holiff's documentary is an investigation of his father's life and that of the celebrity who dominated it for years. The Canadian-born Saul was a self-made man, an ambitious hustler with a love of music that brought him together with one of the great figures of 20th-century pop culture. Both Cash and his agent were strong men with serious weaknesses; we learn of their triumphs and failures, their mutual resentment and envy, their troubled relationships with their families. The film is respectful but never hagiographic—it shows the good and the bad, the public and the painfully private.
What sets the story off is Jonathan's discovery of his father's diaries and audio recordings. These are revelatory, for the filmmaker and for us: a behind-the-scenes look at the business of pop music, the pitfalls of success and the tensions of a friendship that would eventually dissolve. Mixing found footage, creative re-enactments and poignant voice-over narration, the documentary tells a riveting story with creative means. It's an act of catharsis for its maker, and a fine piece of journalism to boot.
FRIDAY, SEPTEMBER 13 7:00 P.M.
IF I SHOULD FALL
A TRUE STORY OF THE AFGHAN WAR EXPERIENCE 
FRIDAY EVENING GALA - PRESENTED BY MADAMEEK RESTAURANT (THE DIAB FAMILY)
Licenced by LLBO 
If I Should Fall eloquently portrays the story of one martyred soldier, and in doing so, tells the story omany others. The original idea by Joint Media Group Inc. of London, Ontario was to try to make a pilot for TV called Afghan Diaries two years prior and wanted to do an episode on what happens when a soldier dies. Culliton conducted many interviews, but his meeting with the Diabs and suggestion of his father and producer Paul Culliton, he decided to focus on Marc Diab, a 22-year old trooper of The Royal Canadian Dragoons and of Lebanese origin who on March 8, 2009, was killed in Afghanistan when his vehicle struck an Improvised Explosive Device (IED).
The film uses some footage videotaped by Marc Diab himself and many other soldiers narrating process when IEDs were found. The film furthermore includes hand-held footage taken by another warrior of the scene after his own armoured personal carrier was hit by an IED. It also uses a montage prepared by Diab himself, called "See You Tomorrow" for his loved ones in case he didn't come home alive.
In the wake of his death, countless lives were changed forever. The documentary tells the story of Marc Diab's life through the accounts of those who loved him: his family (father Hani Diab and mother Jihan Falah), his comrades of D Squadron, Royal Canadian Dragoons, based in Petawawa, Ont., and his beloved girlfriend. Viewers see the human face behind the honor and sacrifice of soldiers and the heavy price they and their families pay for their nation.
Supported by an ensemble of renowned Canadian military experts, including retired Major General Lewis MacKenzie, Esprit de Corps magazine's Scott Taylor, and author Captain Ray Wiss M.D., the film explores the conflict in Afghanistan and the timeless tragedy of what it means to lose a loved one to war.
SATURDAY, SEPTEMBER 14 2:00 P.M.
WEST WIND:  THE VISION OF TOM THOMSON
What is it about Tom Thomson's life, art and death that rivets us, draws thousands to his cairn at Canoe Lake each summer and propels his little sketches to the stratosphere of the Canadian art market? West Wind: The Vision of Tom Thomson unravels many of the mysteries of this brilliant, beloved artist.
Filmed in Algonquin Park, Georgian Bay, Seattle, Toronto and Leith, featuring interviews with Canada's foremost curators and collectors, newly discovered audio recordings of those who knew him, the authentication of Thomson's first work in oil and paintings from private collections.
"As gorgeous as the iconic artist's paintings…West Wind is a great story of a great artist"
- Ottawa Citizen. 
"New revelations about Thomson's life, art and death." – The Globe and Mail. 
"Fresh, with journalistic coups" – The Winnipeg Free Press 
 "A detailed and often fascinating portrait of one of our most beloved artists…West Wind is a must-see for fans of art and fans of Canada."
- Robert Moyes – Monday Magazine, Victoria, BC. 
SATURDAY SEPTEMBER 14 7:00 P.M.
JOURNEYS:  NEIL YOUNG
with Special Musical Guest ASTRID YOUNG
Licenced by the LLBO 

In May of 2011, Neil Young drove a 1956 Crown Victoria from his idyllic hometown of Omemee, Ontario to downtown Toronto's iconic Massey Hall where he intimately performed the last two nights of his solo world tour. Along the drive, Young recounted insightful and introspective stories from his youth to filmmaker Jonathan Demme. Demme, a long-time fan and collaborator, captured these tales of Young's childhood and masterfully weaved them together with his mesmerizing music including songs from the 2010 album Le Noise and powerful renditions of classics including "Ohio", Hey Hey, My My", "I Believe in You" and previously unreleased songs "Leia" and "You Never Call." Through the tunes and the tales, Demme portrays a personal, retrospective look into the heart and soul of the artist. -- (C) Sony Pictures Classics
Astrid Young is a singer-songwriter and sommelier. She began writing creatively at an early age and her work includes the film Haunted, and the book Being Young. Her career has taken her around the world, both on her own and singing backup for her brother, Neil Young. She lives in Toronto and Picton, Ontario
Neil Young is one of Canada's great exports, his contribution to rock music and the counterculture stretching over generations from Woodstock to today's anti-war movement. His distinctive voice and his grasp of the art of songwriting have elevated him to superstardom.
In Being Young, Astrid Young offers a fresh perspective on the cultural icon she knows as her older brother. Taking up where their father Scott Young's book, Neil and Me, left off, she explores the influences that shaped their family and the events that drove them apart and, eventually, brought them back together.
The book is a searingly honest, funny, and touching celebration of family life lived in the spotlight of fame and the joys and difficulties of trying to live up to a legacy while attempting to make your own way in the world. Astrid offers an insider's intimate view of Neil Young's career and life as a family man, an activist, a businessman, and a musician. Written with a sharp eye for detail and a refreshing willingness to dispense with illusion, Being Young shows Neil Young and his family and friends from his sister's unique perspective.
SUNDAY SEPTEMBER 15  7:00 P.M.
STORIES WE TELL
Stories We Tell revolves around a few key questions: Who was my mother? Who is my father? Have I been told the truth? What is truth? Subjective questions indeed, but such is the formal inventiveness of Sarah Polley's new film and its deft interplay of subjectivities, that subjectivity itself is transcended. That, dear audience, is art.
"Stories We Tell, a remarkable movie by the Canadian actress and filmmaker Sarah Polley, blends factual inquiry and something else—not quite fiction, but also not really documentary—to astonishing effect. I hesitate to say too much, since the movie is built around a series of formal and substantive revelations that must be seen to be believed. The story Ms. Polley has to tell is intensely personal, and in trying to verify some elusive facts about her mother (an actress who died in 1987) she comes close to unraveling her own sense of identity. She may not be who she thought she was, and Stories We Tell is decidedly not what it seems, at first, to be."—A.O. Scott, New York Times
THURSDAY SEPTEMBER 19 1:00 P.M. AND 7:00 P.M.
REVOLUTION
Revolution is a film about changing the world. The true-life adventure of Rob Stewart, this follow-up to his acclaimed Sharkwater documentary continues his remarkable journey; one that will take him through 15 countries over four years, and where he'll discover that it's not only sharks that are in grave danger – it's humanity itself.
In an effort to uncover the truth and find the secret to saving the ecosystems we depend on for survival, Stewart embarks on a life-threatening adventure. From the coral reefs in Papua New Guinea and deforestation in Madagascar to the largest and most destructive environmental project in history in Alberta, Canada, he reveals that all of our actions are interconnected and that environmental degradation, species loss, ocean acidification, pollution and food/water scarcity are reducing the Earth's ability to house humans. How did this happen, and what will it take to change the course that humanity has set itself on?
Travelling the globe to meet with the dedicated individuals and organizations working on a solution, Stewart finds encouragement and hope, pointing to the revolutions of the past and how we've evolved and changed our course in times of necessity. If people were informed about what was really going on, they would fight for their future – and the future of other generations. From the evolution of our species to the revolution to save it, Stewart and his team take viewers on a groundbreaking mission into the greatest war ever waged.
Startling, beautiful, and provocative, Revolution inspires audiences from across the globe to start a revolution and change the world forever.
THURSDAY SEPTEMBER 19 4:00 P.M.
MASSANOGA
A Lumberman's Film - award winning actress Brooke Johnson, armed with photographs, recordings and the 16 mm footage shot by her grandfather, explores the history of his lumber operations at a place he named Massanoga in the eastern Ontario shield, about an hour from Pembroke off hwy 41.  Warm and humour, this glimpse at the worker class of the 40's and 50's brings with it an insider's look at the gentle grace of a bygone time.  Now a ghost town, Massanoga rises once again.   

FRIDAY SEPTEMBER 20 7:00 P.M.
BOBCAYGEON
It was one of the most anticipated events in the history of Canadian music. The Tragically Hip, Canada's most beloved rock band, was headlining a festival concert in Bobcaygeon - the small Ontario town, population 2,500, that inspired one of the group's most popular and enduring songs. 25,000 fans from across North America and Europe would make the pilgrimage. 
This documentary by Andy Keen is the story of a monumental concert, told through intimate footage of devoted Hip fans, the townspeople who embraced them, and of the inimitable band who, after more than 25 years of playing music together, have come to represent the soul of Canadian rock. 
SATURDAY SEPTEMBER 21 4:00 P.M.
HAPPY
YES!  THIS IS A MOVIE ABOUT HAPPINESS!
Does money make you HAPPY? Kids and family? Your work? Do you live in a world that values and promotes happiness and well-being? Are we in the midst of a happiness revolution?
Roko Belic, director of the Academy Award® nominated "Genghis Blues" now brings us HAPPY, a film that sets out to answer these questions and more. Taking us from the bayous of Louisiana to the deserts of Namibia, from the beaches of Brazil to the villages of Okinawa, HAPPY explores the secrets behind our most valued emotion.

SUNDAY SEPTEMBER 22 7:00 P.M.
GOING BLIND
Introduction by MARY WALSH
Going Blind is a unique documentary film that increases public awareness of sight loss and low vision issues profoundly affecting the lives of more and more people around the world
Director Joseph Lovett has glaucoma, a disease that robs 4.5 million people worldwide of their vision. After years of slowly losing his sight, Joe decides to take action: to investigate how people all over the country respond to vision-loss. His search begins small, with people Joe meets on the streets of his hometown New York City and gradually leads him to places and people around the country, of all different ages and backgrounds. Each has a fascinating story about dealing with the vision loss caused by sight-robbing diseases, infections and accidents. As a filmmaker, Joe uses the tool he knows best to gather information, to connect with individuals and to find answers to share with the world.
Going Blind interweaves Joe's story with that of his fellow subjects. Inviting us into the intimate spaces of the visually impaired and blind, Joe takes us into the homes, hospitals and workplaces of these characters. In his own self-portrayal, he bravely shows how glaucoma is threatening a filmmaker's entire lifestyle. With determination, Joe does everything he can to slow down the course of his disease from medication to surgeries, visual aids and the support of family and friends. From his subjects and fellow members of the visually impaired community, Joe receives a guiding light in a darkening world. An array of intimate anecdotes provide a glimpse into the world of low vision and blindness for sighted and visually impaired viewers. A startling 37 million people worldwide have lost their vision, while in the United States alone, Lighthouse International reports that 10 million people are legally blind or visually impaired. Here are the stories of six of them.
Mary Walsh may be best known to Canadians for her comic genius on This Hour Has 22 Minutes, CBC's popular, tongue-in-cheek take on Canadian politics and current affairs. The series, which she created and was instrumental in shaping, showcased a range of talent seen through flamboyant characters like Marg Delahunty, who staged hilarious ambushes in the corridors of power. Walsh has starred in productions including Crackie, Mambo Italiano, Violet and The Boys of St. Vincent. She studied theatre in Toronto at Ryerson University, but dropped out to work with the CODCO comedy troupe on a series of stage shows, eventually evolving into a sketch comedy series which ran from 1987 to 1992 on CBC Television. Walsh is a recipient of many awards, including the Order of Canada, and is a passionate supporter of Oxfam, Canada's human rights campaign, and other social justice organizations. She has addressed the United Nations Global Conference on Development in New York, and worked as a spokesperson for both Oxfam and the Canadian National Institute for the Blind (CNIB).